Irish Minister headlines at EI branch event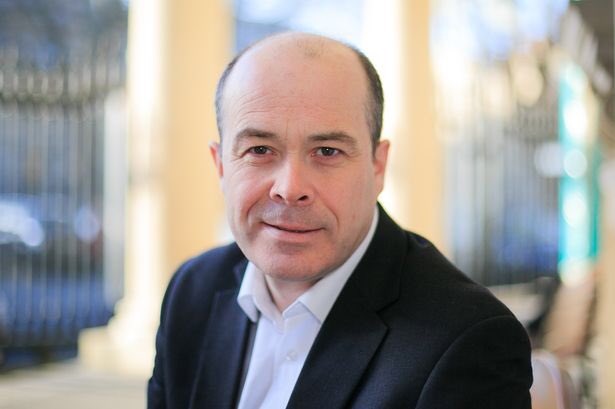 Two of the EI's branches have recently celebrated their 2017 achievements by hosting annual dinners with top speakers.
Ireland's Minister for Communications, Climate Action and the Environment Denis Naughton attended the EI Republic of Ireland branch's annual dinner. Denis spoke to the assembled energy professionals about the work of his government in relation to renewables, including the development of a new Renewable Electricity Support Scheme, energy efficiency and community energy.
EI Chief Executive Louise Kingham was also in attendance giving a speech on the concerns of how Brexit will affect the energy industry and the relationship between the UK and neighbouring European countries.
She told the audience:
'Looking forward there are clearly many challenges in the energy arena that need to be worked through. Brexit I know poses a very particular challenge here, including how gas and electricity will in future be able to flow between yourselves and the North and vice versa.'
'Red flags have been raised by engineers and other professional EI members who work to provide a reliable supply of energy to our homes, workplaces and roads, that energy must be a serious priority for Messrs Davis and Barnier at the negotiating table in Brussels.'
Louise also spoke of the importance of inspiring the next generation of energy professionals:
'I think it's our fundamental duty – yours and mine - to inspire the young minds of today to believe they can be a part of something incredible; that they can make a difference.'
The EI's Aberdeen, Highlands and Islands Young Professional Network (YPN) also celebrated a successful year at the Chester Hotel in Aberdeen with their annual dinner and dance.
Louise attended the event along with Fellow of the EI and Managing Director UK and Senior Vice President for Europe of Nexen Petroleum, Ray Riddoch who gave the keynote speech. Ray, who was recently appointed Prince of Wales' Ambassador in Scotland for Business in the Community, inspired the energy leaders of the future with recollections from his 30 years in the oil and gas sector around the world.
He also announced that Nexen will be sponsoring EI YPN events throughout the coming year:
'Nexen couldn't be prouder to support the Energy Institute's Young Professionals Network in 2018.Supporting people in the early stages of their career is critical to the sustainability of the industry in the UK.'
'I was excited to see so many young professionals at this year's sold-out dinner, the energy and enthusiasm gives me the confidence that the future in this new lower-for-life environment is very bright indeed.'
Founder of the Aberdeen, Highlands and Islands YPN Denis Pinto said:
'The current climate for young people wanting to work in the energy industry is tough, but it's possible.'
'You have to have the connections, and this is why events like this and being part of a network are so important.'