Info!
UPDATED 1 Sept: The EI library in London is temporarily closed to the public, as a precautionary measure in light of the ongoing COVID-19 situation. The Knowledge Service will still be answering email queries via email , or via live chats during working hours (09:15-17:00 GMT). Our e-library is always open for members here: eLibrary , for full-text access to over 200 e-books and millions of articles. Thank you for your patience.
New Energy World

embraces the whole energy industry as it connects and converges to address the decarbonisation challenge. It covers progress being made across the industry, from the dynamics under way to reduce emissions in oil and gas, through improvements to the efficiency of energy conversion and use, to cutting-edge initiatives in renewable and low carbon technologies.
Wind power first for Britain
17/5/2023
Photo: Pixabay
Britain's growing fleet of wind turbines generated more electricity than gas-fired power stations for the first time in the first three months of this year. Meanwhile, two North Sea offshore wind developers are planning to kickstart a route to net zero North Sea oil and gas production, and the UK government has unveiled a proposal to create a 'treasure map' showing the potential for North Sea carbon, capture and storage (CCS) projects.
Almost a third (32.4%) of Britain's electricity was supplied from wind power during the first quarter of 2023, outpacing gas which delivered 31.7%. It is the first-time wind has provided the largest share of power in any quarter in the history of the country's electricity grid, according Drax Electric Insights, reporting on the findings by academics from Imperial College London.
Across the three months, Britain's turbines generated 24 TWh of electricity. Output from wind was 3% higher than during the same quarter last year, while gas was down by 5%.
Almost 42% of the country's electricity came from renewable sources (wind, solar, biomass, and hydro) in the first three months of 2023, according to the study. Fossil fuels supplied 33%, with the rest coming from imports from abroad and the country's shrinking nuclear fleet.
'The renewable power revolution has transformed how Britain gets its electricity, making our power grid cleaner and greener,' says Dr Iain Staffell of Imperial College London. 'In the space of a decade the UK has almost completely cut out coal, after relying on the most polluting fossil fuel for over a century to power our country. There are still many hurdles to reaching a completely fossil fuel-free grid, but wind out-supplying gas for the first time is a genuine milestone event, and shows what can be achieved when governments create a good environment for investors in clean technology.'
Britain has just one coal-fired power station left following Drax ending the use of the fuel at its plant in North Yorkshire last month. Once the largest coal-fired power station in Western Europe, the plant is now the single largest generator of renewable power in the UK. Over the last decade four of the power station's six generating units have been converted to use sustainable biomass.
Kickstarting a route to net zero North Sea oil and gas production
Meanwhile, Cerulean Winds and partner Frontier Power International have unveiled plans to invest £20bn ($25bn) in building a North Sea Renewables Grid (NSRG) that will offer basin-wide connections providing green power to both offshore oil and gas platforms and wider national grids, helping cut greenhouse gas emissions on the road to net zero.
Together with consortium partners including NOV, Siemens Gamesa, Siemens Energy, DEME and Worley, the two companies plan to develop three 333 km2 sites of hundreds of floating turbines, producing multiple GW of electricity, after being offered the lion's share of seabed leases in the recent Crown Estate Scotland Innovation and Targeted Oil & Gas (INTOG) offshore wind licensing round.
Phase 1 of the NSRG will focus on oil and gas operators to support their brownfield modifications, with future phases exporting green power to the electricity grids in southern UK and Europe.
Dan Jackson, founding Director of Cerulean Winds says: 'The oil and gas sector is wrestling with the challenges of meeting the North Sea Transition Deal emissions reduction targets whilst supporting UK energy security. We recognise that to achieve meaningful reductions at the pace required, a reliable basin-wide approach is needed that they can plug into when they are ready to for affordable power. Early oil and gas electrification supports the country's energy security, net zero action and delivers huge benefits to the supply chain and economy, creating 10,000 jobs. With our partners we will accelerate access to green power and provide the infrastructure for the next phase of the North Sea's life.'
First power is expected to be available in 2028.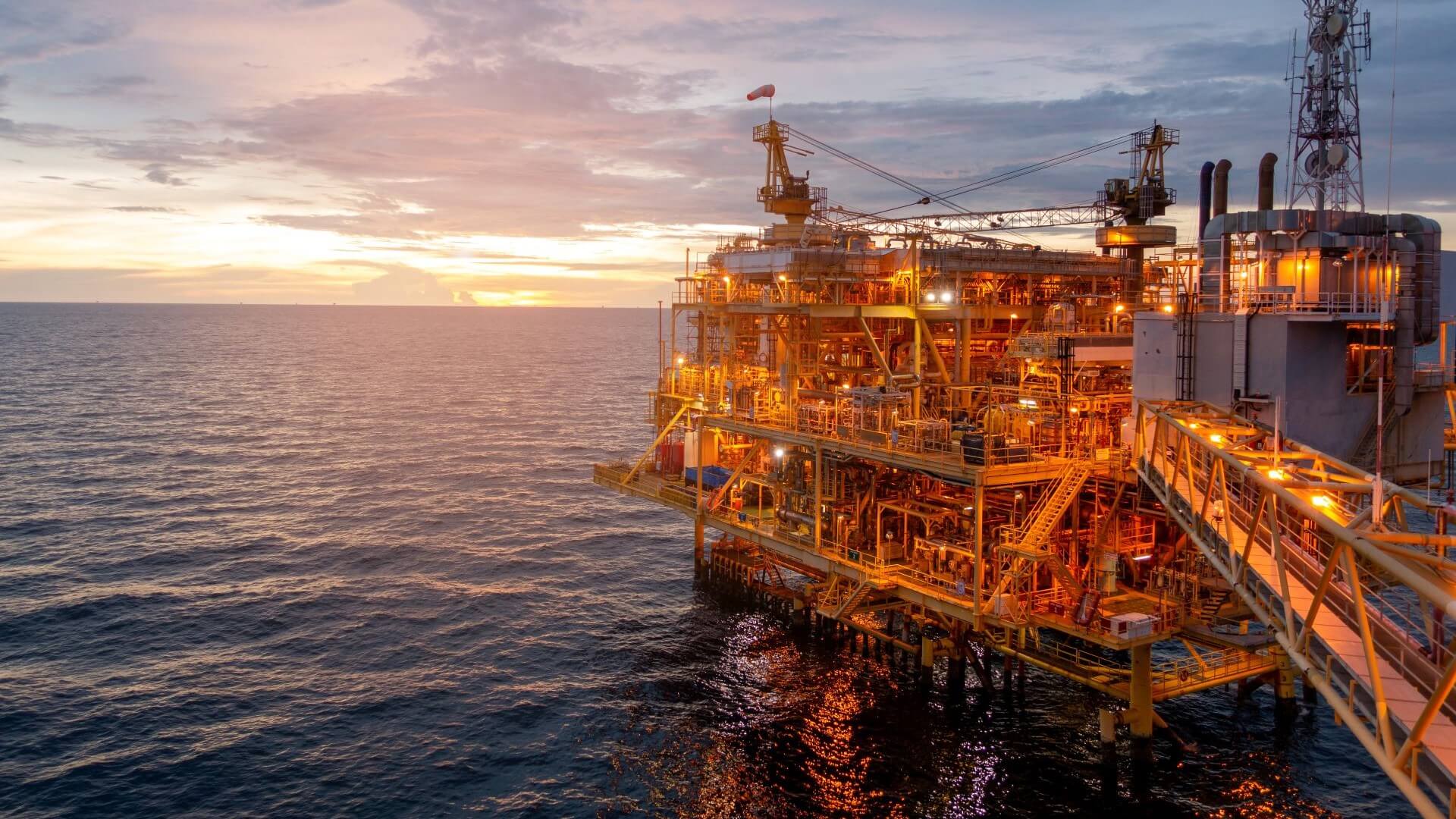 The proposed North Sea Renewables Grid (NSRG) would initially provide green offshore wind power to offshore oil and gas platforms, and wider national grids in the longer term
Photo: Adobe Stock
North Sea 'treasure map' to help drive CCS developments
In other North Sea news, the UK government has announced plans for the creation of a 'treasure map' of what lies beneath the North Sea in order to 'help the UK become a world leader in carbon, capture and storage' (CCS).
It proposes to make it mandatory for companies licenced to store CO2 in the North Sea to report drilling and survey findings to the regulator, which will 'develop the most comprehensive picture yet of the geological area's make-up'. This information will 'then be used to unlock the UK's huge potential by quantifying for investors how much CCS could be possible'. According to the UK government, this could attract more companies to the UK, supporting as many as 50,000 green jobs by 2030, helping to grow the economy and delivering on the Prime Minister's net zero priorities.
The government intends to bring forward these new powers for the regulator, the North Sea Transition Authority (NSTA), in an amendment to the Energy Bill, which had its Second Reading in the House of Commons earlier this month. The Bill, which was introduced to Parliament on 6 July 2022, aims to 'deliver a cleaner, more affordable, and more secure energy system over the long-term for the UK, while liberating private investment in clean technologies'.
Estimates suggest that there may be enough space underneath the UK's seas – including its old oil and gas fields – to store up to 78bn tonnes of CO2. To kickstart this industry, the UK aims to store 20–30mn t/y of CO2 by 2030.
Other forthcoming amendments to the Energy Bill announced by the government include plans to develop new business models to encourage investment in the transport and storage of hydrogen, and setting out the statutory role of the new nuclear body Great British Nuclear as the nuclear sector works towards meeting up to 25% of the UK's energy supply by 2050.