Info!
UPDATED 1 Sept: The EI library in London is temporarily closed to the public, as a precautionary measure in light of the ongoing COVID-19 situation. The Knowledge Service will still be answering email queries via email , or via live chats during working hours (09:15-17:00 GMT). Our e-library is always open for members here: eLibrary , for full-text access to over 200 e-books and millions of articles. Thank you for your patience.
New Energy World

embraces the whole energy industry as it connects and converges to address the decarbonisation challenge. It covers progress being made across the industry, from the dynamics under way to reduce emissions in oil and gas, through improvements to the efficiency of energy conversion and use, to cutting-edge initiatives in renewable and low carbon technologies.
EU taxonomy changes could lead to new nuclear projects and more expensive gas
3/8/2022
Photo: Shutterstock
Recent changes to the EU taxonomy, the system that classifies which investments are sustainable, are likely to support the growth of nuclear power in some countries. However, bringing new gas online within the defined emissions limit may be unrealistic, according to Rystad Energy research.
The challenge for gas is twofold: abatement technologies are not yet market-ready at scale and their costs, once implemented, are likely to boost prices further. The resulting spike in production costs suggests that even existing gas power plants could become economically unviable, reports the market analyst.
Hydrogen blending and carbon capture and storage (CCS) are the primary options for gas emissions reductions, with the latter unlikely to be a viable option before the mid-2030s. Rystad Energy's research also shows an 800,000 tonnes potential gap in hydrogen production targets between REPowerEU, an earlier initiative aimed at increasing energy security, and what is implicit in the taxonomy. This discrepancy might make hydrogen blending for power generation a challenge.
For natural gas, the EU taxonomy sets out strict guidelines for any new power plant, clarifying that projects should replace an existing solid or liquid fossil fuel power plant, without exceeding the pre-existing capacity by more than 15%. In practice, this means that if a gas power plant would take a minimum of four years to build, the earliest replacement of a coal power plant in the EU would be in 2026. Rystad Energy expects 44.6 GW of coal capacity to shut down in the region between 2026 and 2031, which could be replaced by a maximum of 51.3 GW of new gas power capacity.
For nuclear, a gradual phase-out towards 2040 is expected, but unlike gas, its emissions are negligible and new plants have no requirement to replace coal capacity under the taxonomy; instead, being only required to adhere to safety and waste disposal standards.
'Europe is between a rock and a hard place – the taxonomy is an attempt to soften the squeeze. Germany, for example, is considering a potential U-turn on its aggressive nuclear phase-out over energy fears, and countries across the continent are ramping up coal use to reduce gas dependency. Despite the taxonomy's ambitions, European countries are set to prioritise energy security in the short term. In the longer term, however, we expect renewable energy and storage to become the staple for the European energy system', says Lars Nitter Havro, Senior Analyst.
The European power mix (see Fig 1) – until the war in Ukraine – has been characterised by a growing variable renewable energy presence, a declining share of the least preferred energy sources such as coal, and a view of natural gas as a transition fuel. Moving forward, gas will still play a central role during the transition of the European power mix towards renewables.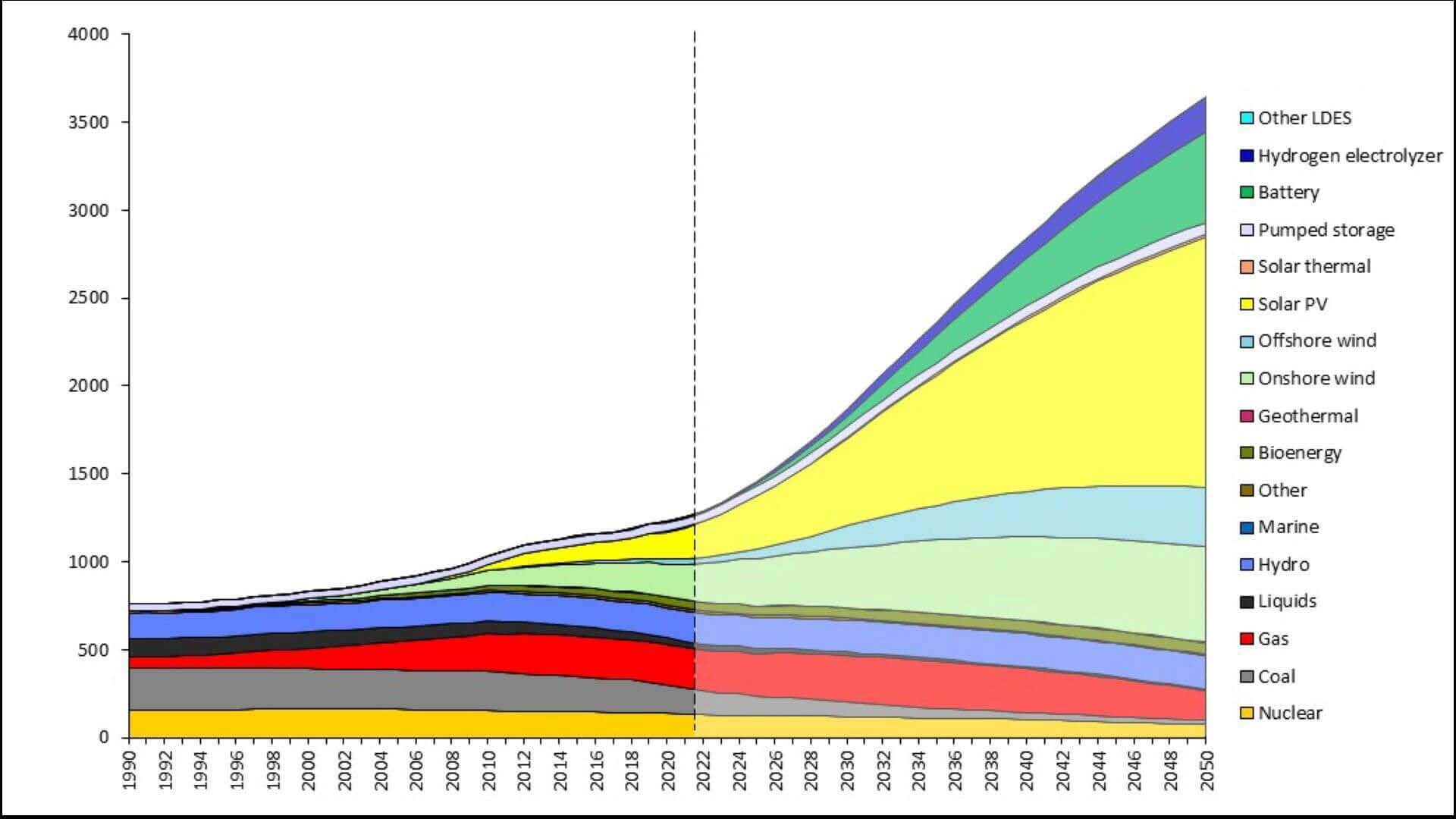 Fig 1: Installed capacity forecast, European power mix (in GW)
Source: Rystad Energy
However, for gas power plants granted a construction permit prior to 31 December 2030, the taxonomy imposes a direct emissions limit of 270 gCO2e/kWh. There is also a 100 gCO2e/kWh lifetime emissions limit for power plants after 2030, which would spike costs significantly or decrease the plant's annual operative hours considerably. Therefore, to assess the potential impact that the EU taxonomy on the cost of power from gas, the economic ramifications of abatement need to be taken into account, says Rystad Energy.