Info!
UPDATED 1 Sept: The EI library in London is temporarily closed to the public, as a precautionary measure in light of the ongoing COVID-19 situation. The Knowledge Service will still be answering email queries via email , or via live chats during working hours (09:15-17:00 GMT). Our e-library is always open for members here: eLibrary , for full-text access to over 200 e-books and millions of articles. Thank you for your patience.
New Energy World

embraces the whole energy industry as it connects and converges to address the decarbonisation challenge. It covers progress being made across the industry, from the dynamics under way to reduce emissions in oil and gas, through improvements to the efficiency of energy conversion and use, to cutting-edge initiatives in renewable and low carbon technologies.
Africa's clean energy trailblazers
15/11/2023
8 min read
Photo: Miriam Watsemba / Ashden
Photo: Miriam Watsemba / Ashden
The annual Ashden Awards give a unique insight into life-changing climate solutions in the Global South and the UK. Here, we see inspiring stories of pioneers bringing clean energy to off-grid villages to warm homes, cook safely, improve health and create new business opportunities, along with lower emissions. New Energy World Features Editor Brian Davis reports on some of the African winners.
Gandhi often called on people to 'be the change'. The Ashden Award winners are certainly changemakers – introducing innovative solutions for climate change, to alleviate poverty, improve energy security and foster better lives in often remote communities across Africa.
Powering futures in clean energy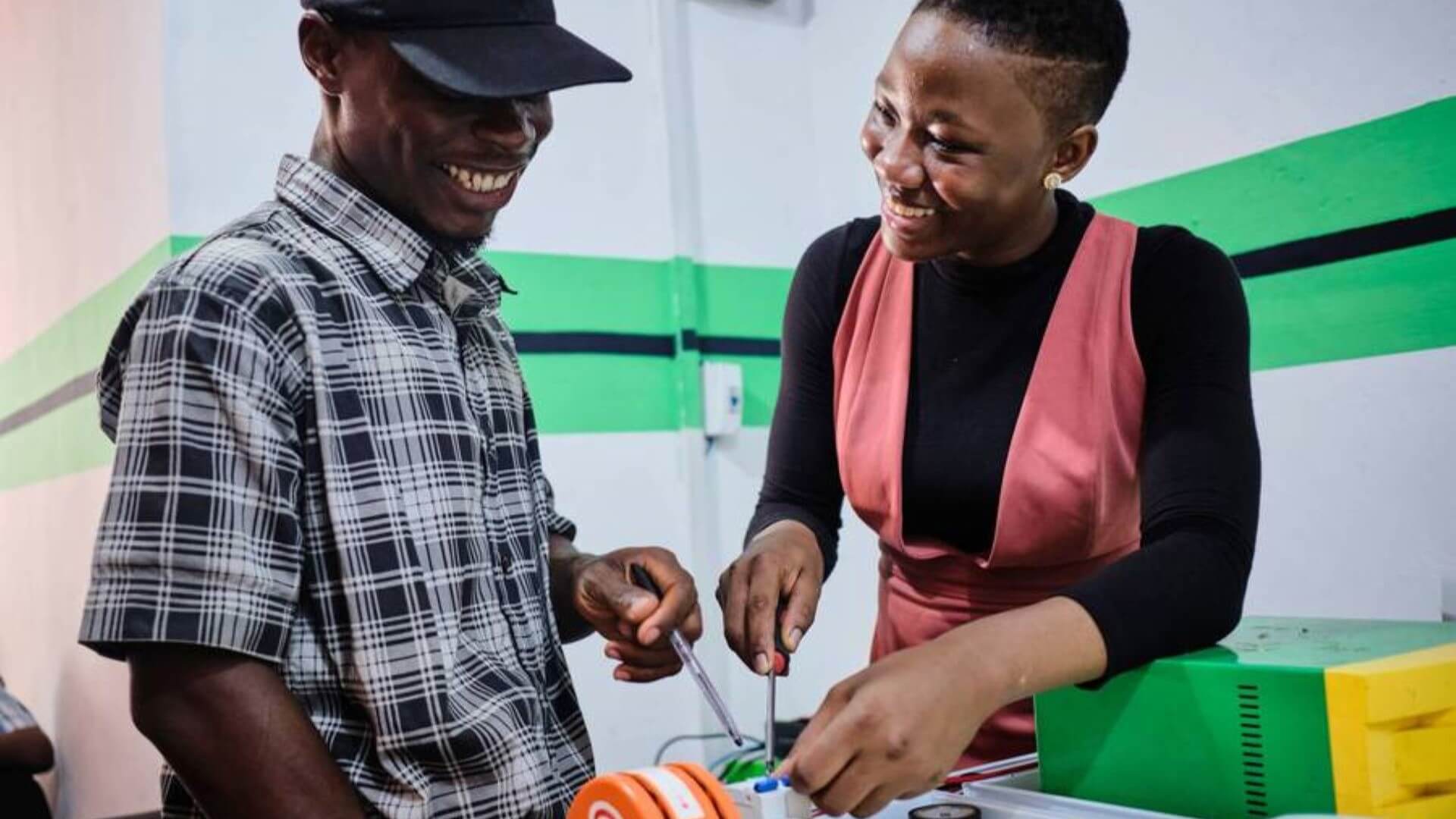 STEM training by BuraSolutions Solar Power Academy in Nigeria to empower women and marginalised people
Photo: Emeke Obanor/ Ashden