Info!
UPDATED 1 Sept: The EI library in London is temporarily closed to the public, as a precautionary measure in light of the ongoing COVID-19 situation. The Knowledge Service will still be answering email queries via email , or via live chats during working hours (09:15-17:00 GMT). Our e-library is always open for members here: eLibrary , for full-text access to over 200 e-books and millions of articles. Thank you for your patience.
New Energy World

embraces the whole energy industry as it connects and converges to address the decarbonisation challenge. It covers progress being made across the industry, from the dynamics under way to reduce emissions in oil and gas, through improvements to the efficiency of energy conversion and use, to cutting-edge initiatives in renewable and low carbon technologies.
World's largest green hydrogen project takes delivery of first wind turbines
15/11/2023
Photo: NEOM
The first set of wind turbines due to power what is claimed will be the 'world's largest' green hydrogen project has been delivered to the port of NEOM in north-west Saudi Arabia. Meanwhile, plans have been unveiled for a new large-scale integrated renewable energy system in Åland, Finland.
The first of many wind turbines destined to supply power to what is claimed will be the world's largest green hydrogen project were manufactured by Chinese-owned Envision Energy. Additional turbines are expected to be delivered by the end of the year, with NEOM Green Hydrogen Company's (NGHC) Wind Garden site near the Gulf of Aqaba ultimately featuring more than 250 wind turbines to directly power the green hydrogen plant via a dedicated electricity transmission grid.
NGHC's green hydrogen facility, located in Oxagon, Saudi Arabia's eight-sided floating clean industrial city being developed in the Red Sea, will integrate up to 4 GW of solar and wind energy to produce up to 600 t/d of carbon-free hydrogen. Once fully operational in 2026, 100% of the green hydrogen produced at the plant will be available for global export in the form of green ammonia, through an exclusive 30-year off-take agreement with Air Products.
New integrated energy island for Finland
Meanwhile, Copenhagen Infrastructure Partners (CIP), Flexens and Lhyfe have formed a partnership to develop a large-scale integrated renewable energy system on the Åland Islands, an autonomous region of Finland.
Taia Kronborg, Chief Business Officer at Lhyfe, comments: 'This project demonstrates how hydrogen can fit into a vast integrated renewable energy system with its capacity to store and transform renewable electricity. The Åland Energy Island project will be a great role model for all Europe.'
Berndt Schalin from local company Flexens adds that the project offers an 'unprecedented opportunity to create and expand renewable energy related activities on Åland into a skills and knowledge-based hub for the offshore based energy future in the whole Baltic Sea region'.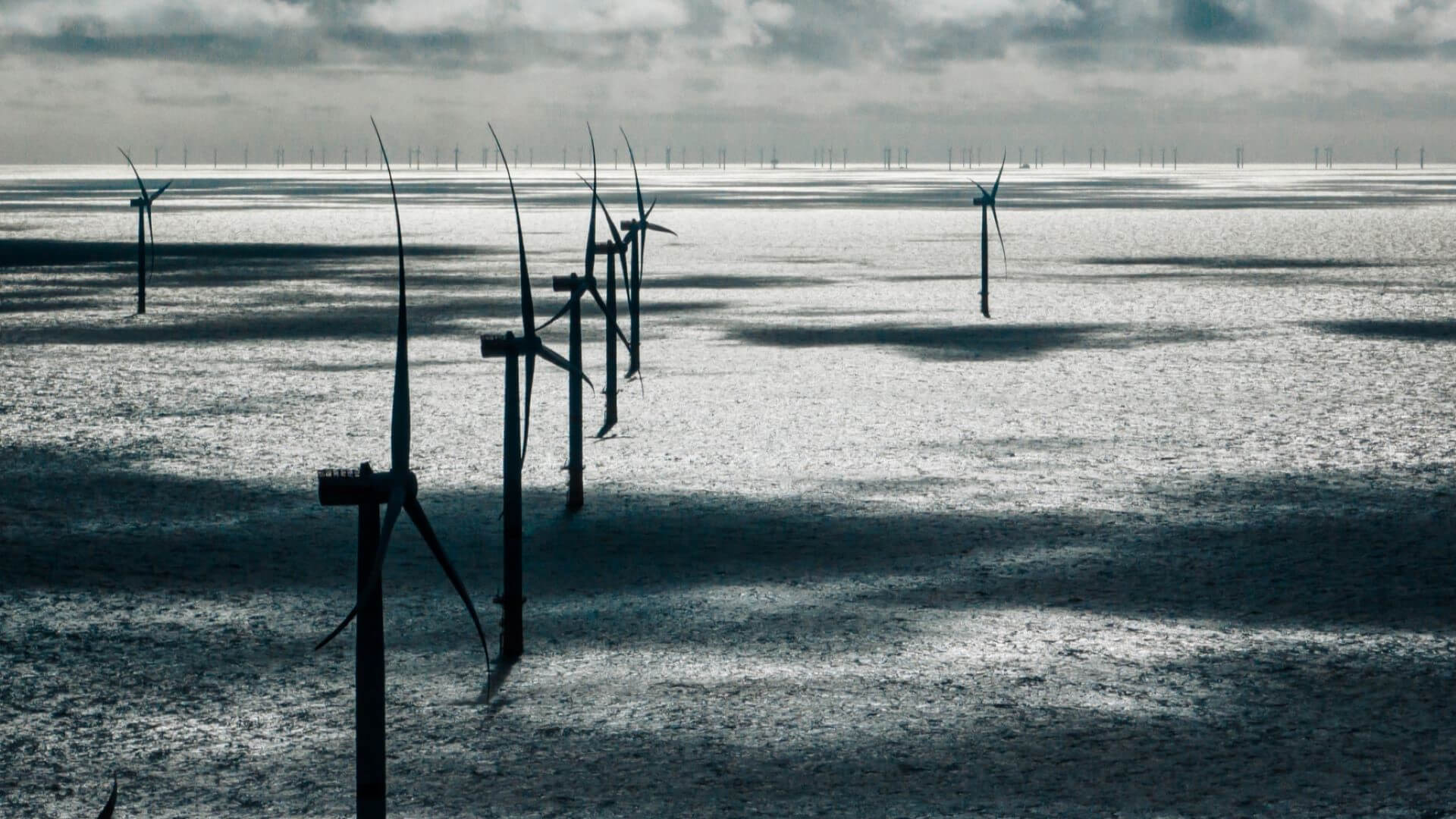 Gigawatt-scale offshore wind is to be integrated with large-scale hydrogen production in the Åland Islands to support the drive to net zero
Photo: CIP

Hydrogen near tipping point
In other hydrogen news, a new study from researchers at Harvard Business School and the University of Mannheim Business School suggests that hydrogen is 'poised to accelerate the global energy transition as the industry exhibits steep learning curves and finds ways to produce the gas more efficiently and at lower cost'.
The study estimates how quickly gains are made for different hydrogen technologies. Based on global observations of installed power-to-gas systems, the authors project that the life-cycle cost of clean hydrogen production will likely fall in the range of $1.6–1.9/kg by 2030, a decline from about $3–5/kg today.
Recognising the potential of hydrogen as a decarbonised energy source, in particular for hard-to-abate sectors such as heavy-duty transport, governments around the world have recently introduced sizeable regulatory initiatives and subsidy programmes for the development, manufacturing and deployment of hydrogen equipment. The researchers note that investors are 'often sceptical of ambitious targets for sustainable energy set by governments and international bodies trying to reach net zero', but say that the new research 'shows that industry trends are achieving a level approaching, though not quite achieving, the $1/kg [by 2030] cost target set by the US Department of Energy [under its Hydrogen Shot initiative]'.
'Once you have deployment in place, you can get cost reductions. With cost reduction, there's more deployment because more applications become financially attractive, which then leads again to more deployment and cost reduction. It's a virtuous cycle that can change the game,' comments Professor Gunther Glenk, one of the study authors.
New wind farm in the Philippines
In further wind news, Acciona Energía, together with its local partner Freya Renewables, has been awarded development rights for a 160 MW wind farm in The Philippines.
The government in The Philippines has set ambitious targets to increase the share of renewable energy in its energy mix to 35% by 2030 and 50% by 2040 in a bid to reduce the country's dependence on imported fossil fuels.