Info!
UPDATED 1 Sept: The EI library in London is temporarily closed to the public, as a precautionary measure in light of the ongoing COVID-19 situation. The Knowledge Service will still be answering email queries via email , or via live chats during working hours (09:15-17:00 GMT). Our e-library is always open for members here: eLibrary , for full-text access to over 200 e-books and millions of articles. Thank you for your patience.
New Energy World

embraces the whole energy industry as it connects and converges to address the decarbonisation challenge. It covers progress being made across the industry, from the dynamics under way to reduce emissions in oil and gas, through improvements to the efficiency of energy conversion and use, to cutting-edge initiatives in renewable and low carbon technologies.
All-Energy & Dcarbonisation moves towards a just transition
24/5/2023
7 min read
Photo: Scottish government
Photo: Scottish government
The recent All-Energy & Dcarbonisation conference and exhibition in Glasgow demonstrated how the UK sector is gaining momentum in developing renewable technologies for a just energy transition, as well as identifying some of the challenges ahead. New Energy World Features Editor Brian Davis reports.
There was a mood of optimism around the All-Energy & Dcarbonisation event earlier this month. Over 6,000 people thronged the halls and conference, glad to network freely since COVID-19 and eager to share expertise and identify potential clean tech opportunities.
There were simply too many parallel sessions to be able to do justice to all the information shared by the conference speakers and those presenting show-floor theatres on Future Talent, Offshore Wind, Hydrogen and Transport, Heat Decarbonisation, and the like. Let alone sampling all the technology start-ups offered by Innovate UK – from new software to map wind break effects, river-based turbines, to a novel bathroom de-humidifier, and much else besides.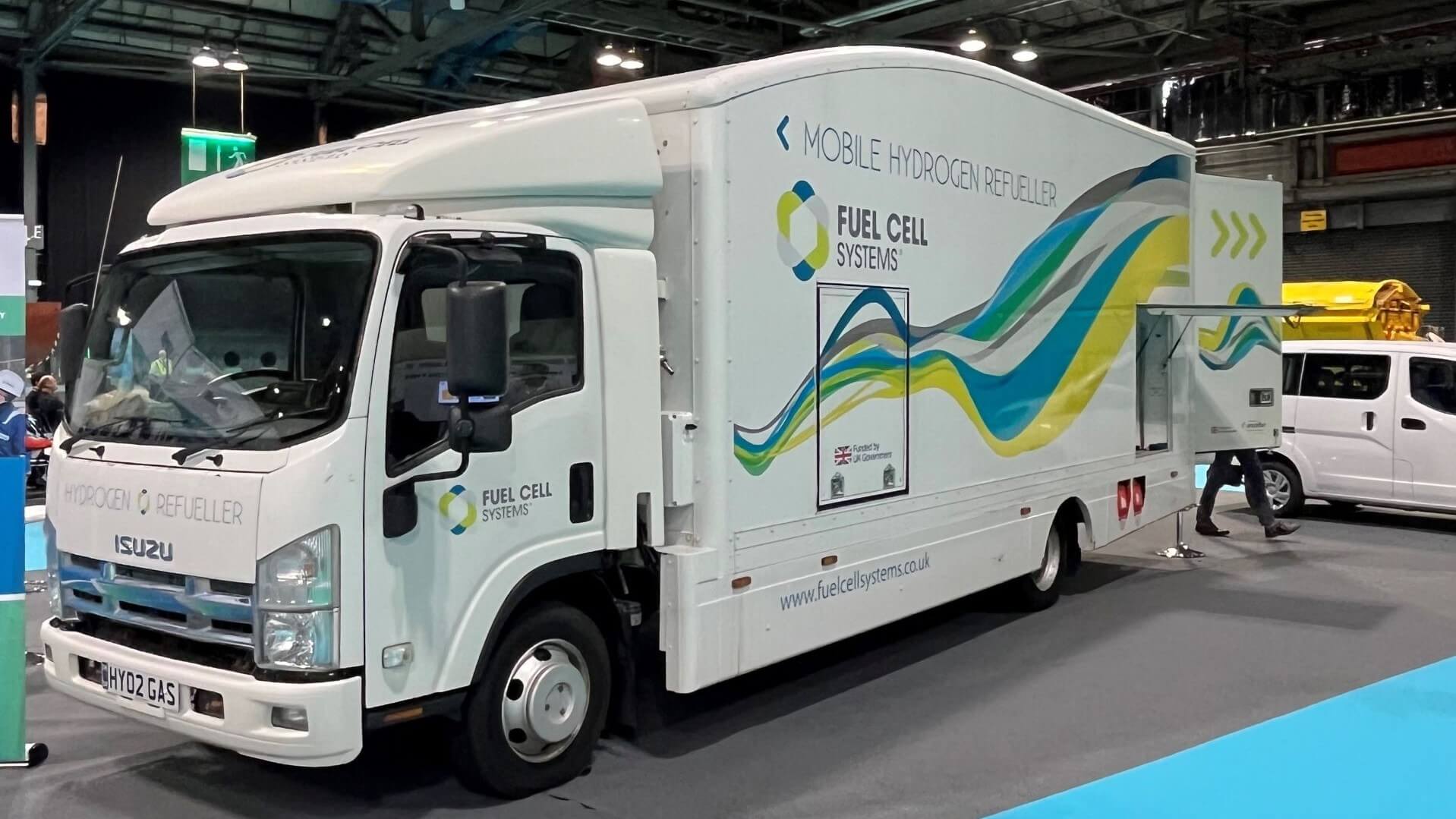 Advanced energy transition technology was on show at All-Energy & Dcarbonisation in Glasgow – here we see a mobile hydrogen refueller developed by Fuel Cell Systems
Photo: Brian Davis