Info!
UPDATED 1 Sept: The EI library in London is temporarily closed to the public, as a precautionary measure in light of the ongoing COVID-19 situation. The Knowledge Service will still be answering email queries via email , or via live chats during working hours (09:15-17:00 GMT). Our e-library is always open for members here: eLibrary , for full-text access to over 200 e-books and millions of articles. Thank you for your patience.
New Energy World

embraces the whole energy industry as it connects and converges to address the decarbonisation challenge. It covers progress being made across the industry, from the dynamics under way to reduce emissions in oil and gas, through improvements to the efficiency of energy conversion and use, to cutting-edge initiatives in renewable and low carbon technologies.
New hydrogen projects target Finnish refining and French heavy-duty transport
10/5/2023
Photo: Neste
Neste has unveiled plans to move forward with its green hydrogen project in Porvoo, Finland; while Ineos Inovyn and HyMove have teamed up to establish a hydrogen distribution network in eastern France.
As part of its drive to reach carbon neutral production by 2035, Neste has decided to proceed to the basic engineering phase on a 120 MW electrolyser project to produce green hydrogen at its Porvoo refinery in Finland. A final investment decision (FID) is expected in early 2024, with first production targeted for 2026.
'Our project is one of the largest development projects to produce green hydrogen in the European refineries and it supports our goal to transform the Porvoo refinery to the most sustainable refinery in Europe by 2030,' says Markku Korvenranta, Executive Vice President in Neste's Oil Products. The green hydrogen produced from renewable energy sources will replace the grey hydrogen produced using fossil feedstocks that is currently used in the refinery's processes.
Production of green hydrogen will also generate renewable heat, and Neste has teamed up with Porvoon Energia to evaluate its use in a local district heating project.
Boosting hydrogen-powered transport in eastern France
Meanwhile, in France, Ineos Inovyn and HyMove (a joint venture between Inthy group and Alpiq) are looking to set up a hydrogen distribution network for heavy-duty transport in the country's Bourgogne-Franche-Comté region.
The hydrogen for the 'ReadHy to Move' project will be supplied by Ineos from its Tavaux facility, where it is planning to construct new hydrogen purification and compression systems that will be commissioned in 2026.
Ineos Inovyn currently produces more than 10,000 t/y of low-carbon hydrogen at its Tavaux site, which is equivalent to approximately 50mn l/y of diesel.
HyWay, a second joint venture between Inthy and Alpiq, will also offer pay-per-use hydrogen trucks to local logistics companies wanting to reduce their carbon footprint.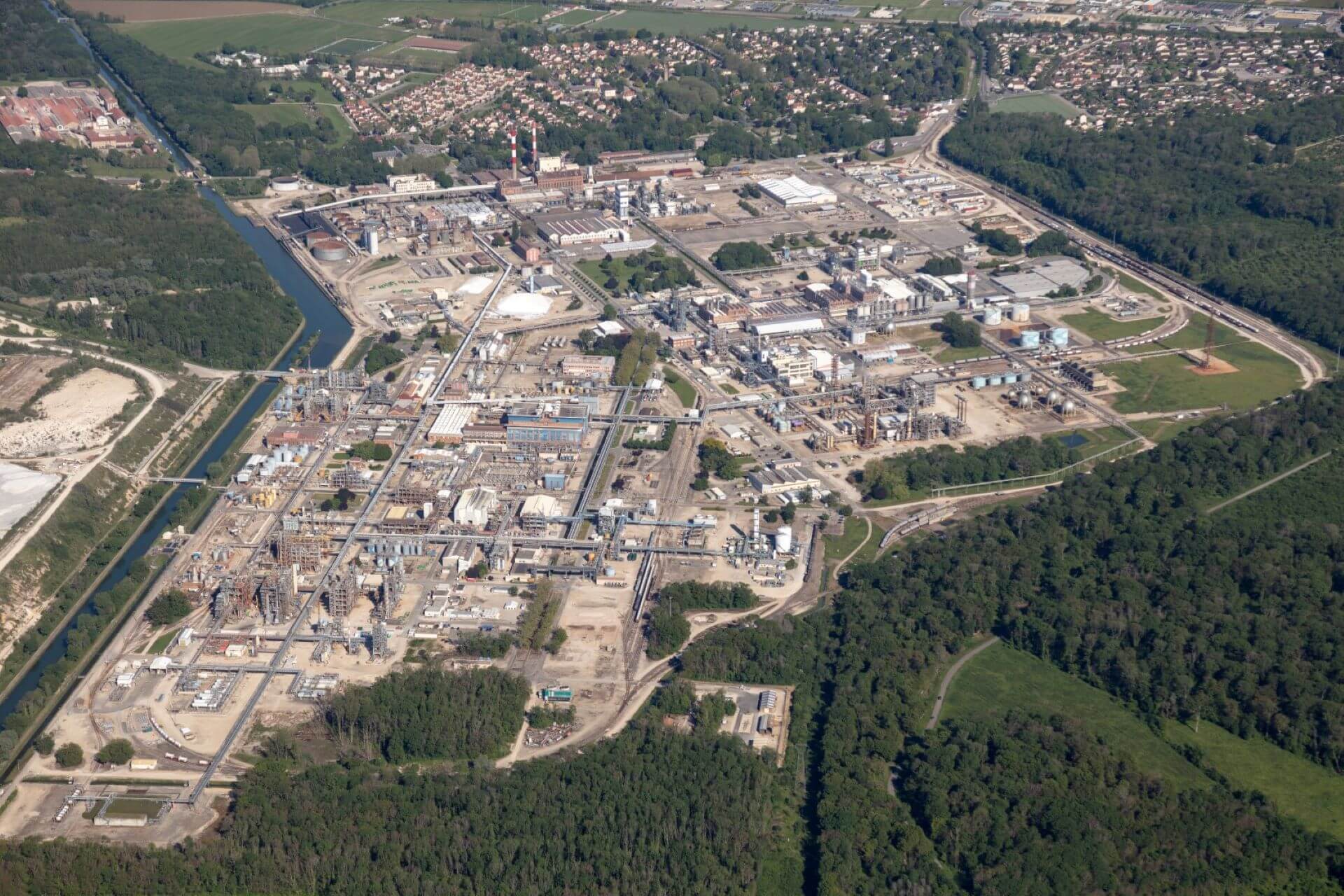 Ineos Inovyn currently produces more than 10,000 t/y of low-carbon hydrogen at its Tavaux facility, France
Ineos Inovyn