Info!
UPDATED 1 Sept: The EI library in London is temporarily closed to the public, as a precautionary measure in light of the ongoing COVID-19 situation. The Knowledge Service will still be answering email queries via email , or via live chats during working hours (09:15-17:00 GMT). Our e-library is always open for members here: eLibrary , for full-text access to over 200 e-books and millions of articles. Thank you for your patience.
New Energy World

embraces the whole energy industry as it connects and converges to address the decarbonisation challenge. It covers progress being made across the industry, from the dynamics under way to reduce emissions in oil and gas, through improvements to the efficiency of energy conversion and use, to cutting-edge initiatives in renewable and low carbon technologies.
Northern Lights signs world's first commercial agreement on cross-border CO2 transport and storage
7/9/2022
Photo: Yara International
Photo: Yara International
Northern Lights, an Equinor, Shell and TotalEnergies joint venture, has signed what is claimed to be the world's first commercial agreement on cross-border CO2 transport and storage.
From early 2025, it is planned to capture some 800,000 tonnes of CO2 from Yara Sluiskil, an ammonia and fertiliser plant in the Netherlands, where it will be compressed and liquefied before being transported by ship and then permanently stored at 2,600 metres under the seabed on the Norwegian Continental Shelf (NCS).
The project partners have hailed the deal as a major milestone in the decarbonisation of European heavy industry, which they say could pave the way for a global market for the international transport and storage of CO2.
Phase 1 of the Northern Lights project is scheduled to come onstream in 2024, with the ability to handle 1.5mn t/y of CO2. Several industries have shown growing interest in these services, report the joint venture partners, who are now working to mature Phase 2 for a final investment decision, increasing the project's total capacity to 5–6mn t/y of CO2.
Commenting on the agreement, Svein Tore Holsether, CEO of Yara International, said: 'We urgently need to take action to decarbonise industry… We are now on our way to removing CO2 emissions from our production plant in Sluiskil [which] will take us a step closer to carbon-free food production and accelerate the supply of clean ammonia for fuel and power production.'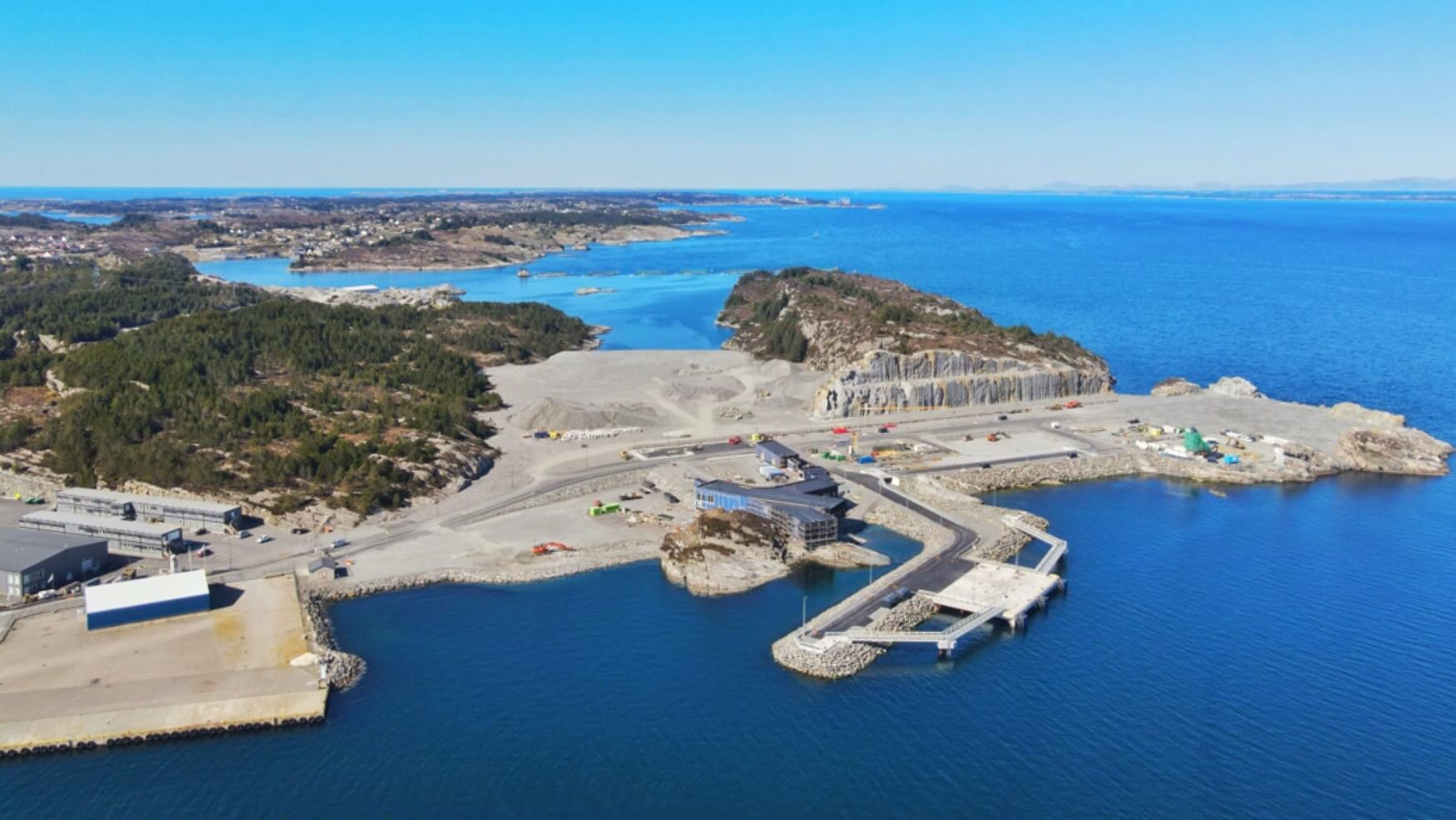 The Northern Lights site at Øygarden near Bergen
Photo: Rikard Wilson/Equinor
New European CCS value chain pipeline planned
Meanwhile, Equinor and Wintershall Dea are looking to develop another carbon capture and storage (CCS) value chain connecting continental European CO2 emitters to offshore storage sites on the NCS.
The project will connect Germany, the largest emitter of CO2 in Europe, and Norway via a new 900-km pipeline planned to be in place by 2032. The pipeline will have the capacity to handle 20–40mn t/y of CO2 by 2037, equivalent to around 20% of Germany's annual industrial emissions.
The partners are also considering an early deployment solution where CO2 would be transported by ship from the German CO2 export hub to the NCS storage sites.
Wintershall Dea and Equinor also plan to jointly apply for licences to store 15–20mn t/y of CO2 on the NCS.
Errai CCS project
Also in Norway, Horisont Energi and Neptune Energy are looking to develop the Errai CCS project, which could store 4–8mn t/y of CO2, with the potential to store more in later phases.
The project includes an onshore terminal for intermediate CO2 storage, with the intention to permanently store the CO2 in an offshore reservoir.
The onshore terminal would be capable of receiving CO2 from European and domestic customers, including from the planned CO2 terminal at the Port of Rotterdam. Several onshore locations in southern Norway are being evaluated for the terminal.
Australian CCS plans
In related news on the other side of the world, TotalEnergies, Inpex and Woodside have joined forces to develop a major offshore CO2 sequestration project in Australia.
The Bonaparte CCS assessment joint venture has been awarded a greenhouse gas (GHG) storage assessment permit off the north-west coast of Australia, and will carry out evaluation and appraisal work on block G-7-AP, which is considered a promising area for geological storage of CO2. Appraisal work will begin in 2023.
The project will enable a reduction in GHG emissions from the Ichthys LNG natural gas liquefaction and export terminal.