Info!
UPDATED 1 Sept: The EI library in London is temporarily closed to the public, as a precautionary measure in light of the ongoing COVID-19 situation. The Knowledge Service will still be answering email queries via email , or via live chats during working hours (09:15-17:00 GMT). Our e-library is always open for members here: eLibrary , for full-text access to over 200 e-books and millions of articles. Thank you for your patience.
New Energy World

embraces the whole energy industry as it connects and converges to address the decarbonisation challenge. It covers progress being made across the industry, from the dynamics under way to reduce emissions in oil and gas, through improvements to the efficiency of energy conversion and use, to cutting-edge initiatives in renewable and low carbon technologies.
Global nuclear generation rose 4% in 2021; UK closes Hinkley Point B
3/8/2022
Photo: EDF
Global nuclear generation increased by 100 TWh to reach 2,653 TWh in 2021, rising by 4%, to meet 10% of the world's electricity demand, according to the latest world nuclear performance report from the World Nuclear Association. This is the third highest ever total for global generation from nuclear, just short of the 2,657 TWh output of 2019 and 2,660 TWh in 2006, and re-establishes the upward trend in nuclear generation seen since 2012, following a decline in 2020.
Reactor performance is also reported to have improved, with the average capacity factor of the world's operating nuclear reactors rising to 82.4%, up from 80.3% in 2020.
Construction started on 10 reactors (eight of which are pressurised water reactors; PWRs) in 2021, six of which are being built in China. Projects include a lead-cooled fast reactor at Seversk, near Tomsk in Russia, and the first land-based small modular reactor (SMR) at Changjiang, in Haiyan Province, China.
Meanwhile, six reactors are reported to have been commissioned in 2021 – three in China, and one each in India, Pakistan and the United Arab Emirates – connecting some 5,310 MWe to the grid. Shandong Shidaowan is a notable new start, according to the report, as it consists of two 250 MWt high-temperature reactor pebble-bed modules (HTR-PM) connected to a single 200 MWe steam turbine. Future larger plants would be based on larger numbers of HTR-PM modules, says the World Nuclear Association.
The report also highlights how early reactor closures are countering the benefits of new reactor construction and commissioning, primarily due either to political phase-outs or inequitable electricity market design. A total of 10 reactors were permanently shut down in 2021, representing a loss of 8,668 MWe from the grid. Three German reactors (Brokdorf, Grohnde and Gundremmingen C) and Taiwan's Kuosheng 1 reactor were closed as a result of a political decision to phase out nuclear generation. Meanwhile, Russia closed its Kursk 1 facility, Pakistan its Karachi 1 plant, and the US its Indian Point 3 facility. The UK closed Dungeness B1 and B2, and Hunterston B1.
Commenting on publication of the report, Sama Bilbao y León, Director General, World Nuclear Association, said: 'Every additional MWh of nuclear generation helps in the fight against climate change and every reactor helps provide secure and reliable electricity. At a time when every kWh of clean secure energy is precious and extending the operating lives of existing nuclear plants should be incentivised, misguided political dogma is making things worse.'
In 2022 five reactors have already been connected to the grid, and construction has started on six reactors, including three in July, according to the World Nuclear Association.
Bilbao y León added: 'In the last few months, we have had announcements from many new and existing nuclear countries setting out their plans for new reactors large and small. It is essential that these plans are delivered on in full and expanded upon, so the pace and scale of new nuclear construction accelerates worldwide.'
UK's Hinkley Point B shut down
After more than 46 years generating zero carbon electricity, EDF shut down the Hinkley Point B nuclear power station on 1 August 2022.
Located in Somerset, the station has generated 311 TWh of electricity since it first produced power in 1976.
Over the coming weeks and months, teams at Hinkley Point B will undertake major maintenance and improvement projects across the plant to get it ready for the next stage of its life, defuelling. This process, expected to last around three to four years, involves removing the remaining nuclear fuel from the reactors and transporting it to Sellafield for storage. Once that work is complete, EDF will hand the station to the Nuclear Decommissioning Authority for the next step of its life, decommissioning.
According to EDF, when compared to output from a gas-powered CCGT (combined cycle gas turbine) plant, Hinkley Point B is estimated to have prevented 107mn tonnes of CO2 entering the atmosphere, equivalent to taking 51mn cars off the roads.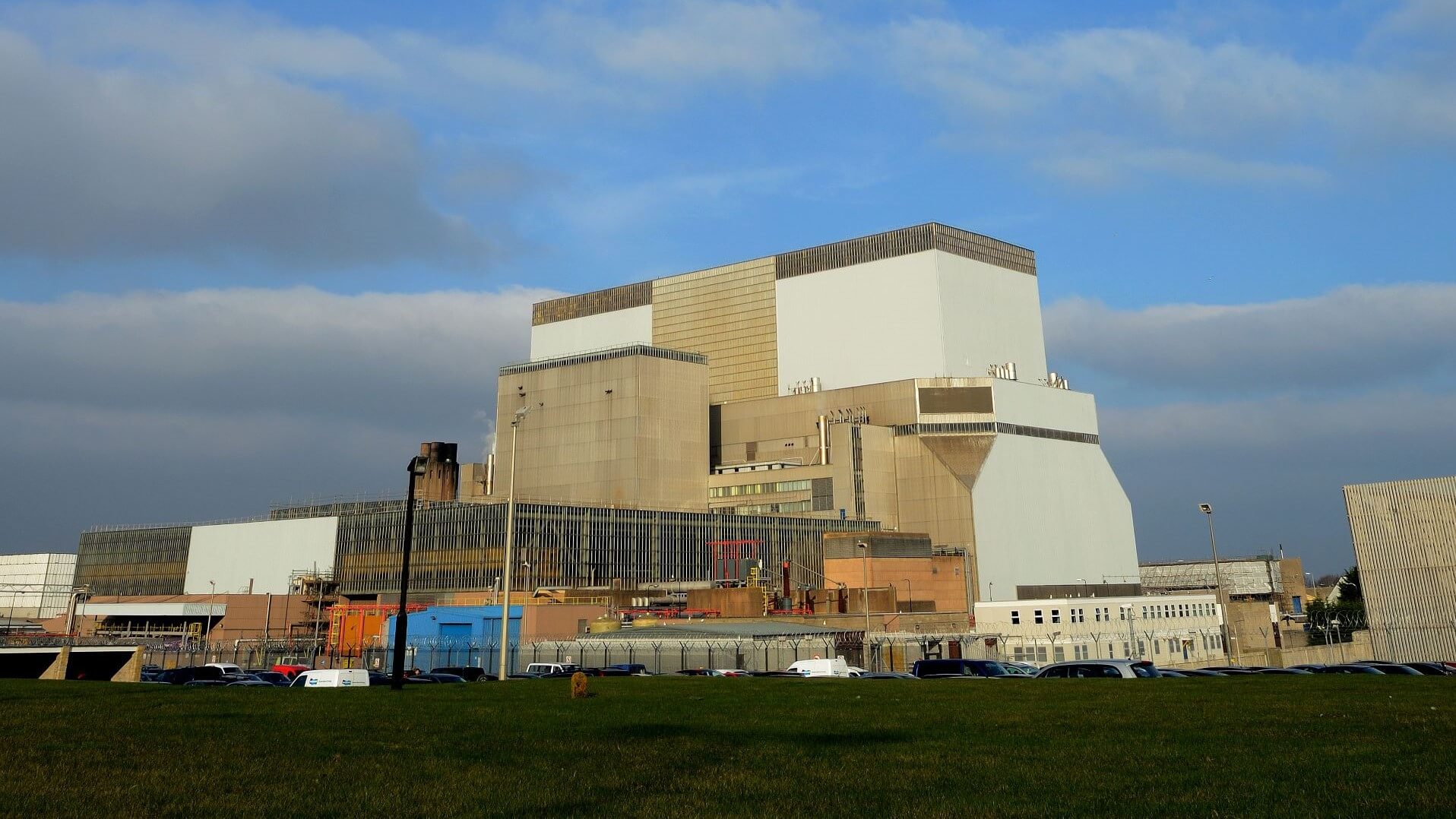 Hinkley Point B
Photo: EDF