Info!
UPDATED 1 Sept: The EI library in London is temporarily closed to the public, as a precautionary measure in light of the ongoing COVID-19 situation. The Knowledge Service will still be answering email queries via email , or via live chats during working hours (09:15-17:00 GMT). Our e-library is always open for members here: eLibrary , for full-text access to over 200 e-books and millions of articles. Thank you for your patience.
New Energy World

embraces the whole energy industry as it connects and converges to address the decarbonisation challenge. It covers progress being made across the industry, from the dynamics under way to reduce emissions in oil and gas, through improvements to the efficiency of energy conversion and use, to cutting-edge initiatives in renewable and low carbon technologies.
Construction begins on Egypt's first nuclear power plant, while Sizewell C gets green light in UK
27/7/2022
Photo: NPPA
The Nuclear Power Plants Authority of Egypt (NPPA) reports that 'first concrete' has been poured at what is the country's first ever nuclear power plant project, and only the second on the African continent.
Located at El-Dabaa in the Matrouh governorate on the Mediterranean coast, roughly 300 km north-west of Cairo, the plant will comprise four units with a generating capacity equivalent to 1,200 MW per unit using the latest generation VVER-1200 pressurised water reactors (PWRs).
'This is the most advanced technology to date and it has already been successfully implemented and operated in Russia and abroad,' says the NPPA. There are currently four units operating in Russia, two at the Novovoronezh nuclear power plant and two at the Leningrad facility, with another unit connected to the grid at the Belarusian nuclear power plant in November 2020.
When complete the 4,800 MW capacity El-Dabaa plant will produce enough electricity to meet 20% of Egypt's current demand.
Commenting on the news, Sama Bilbao y León, Director General, World Nuclear Association, said: 'As the host of the COP27 UN climate change conference later this year, the government of Egypt is setting a commendable example by choosing to invest in nuclear energy as low carbon infrastructure. As well as supplying clean electricity, El Dabaa will also support thousands of high-skilled jobs during construction and for 60 years of operation, and will catalyse investment in local economies.'
Green light for Sizewell C nuclear plant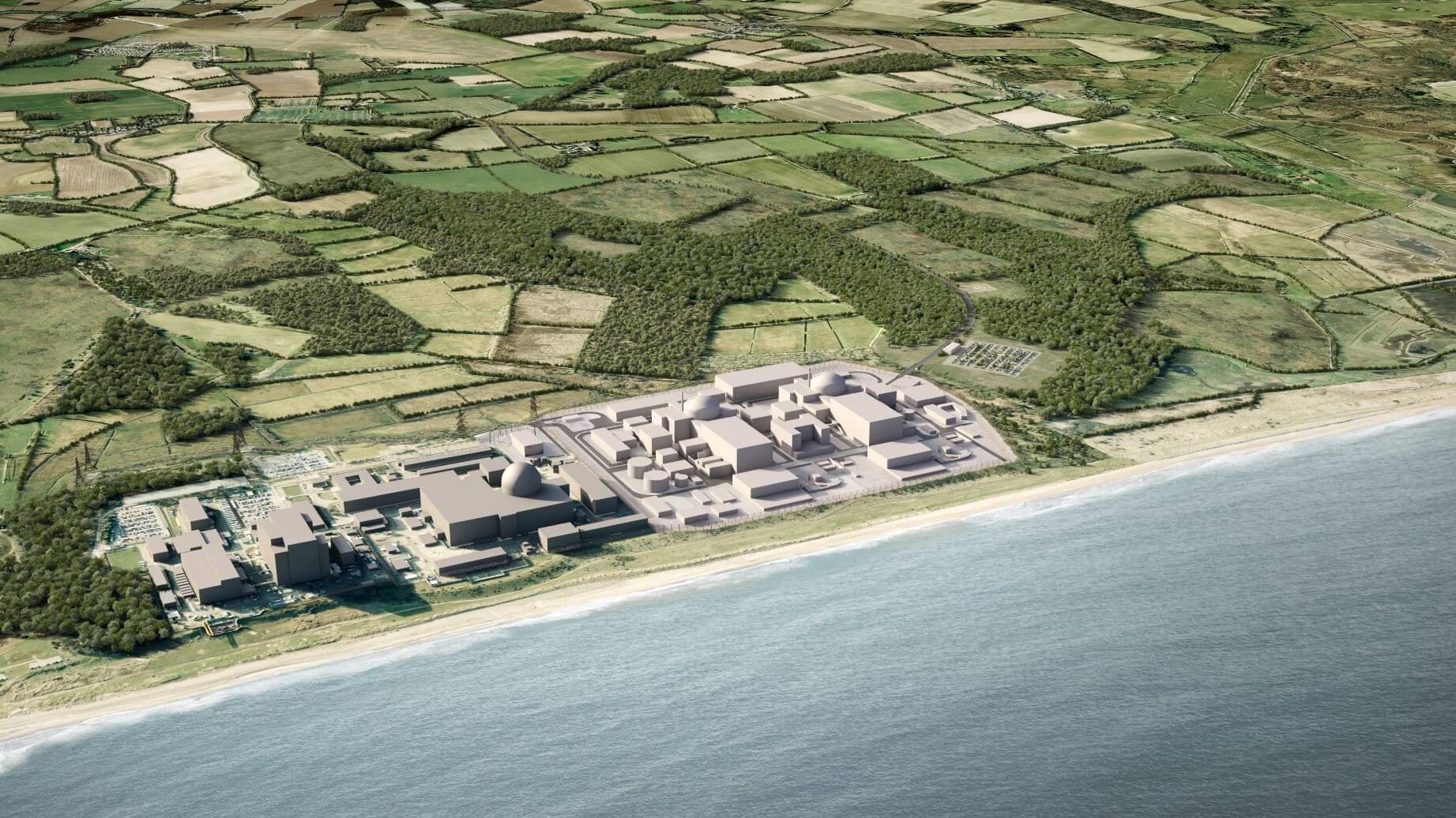 The Sizewell C nuclear power plant could generate about 7% of the UK's electricity needs, according to operator EDF
Photo: EDF

Meanwhile, in the UK, the government has granted development consent for the Sizewell C nuclear project on the Suffolk coast, in a move that has been decried by environmental campaigners. Once built, the plant will help the UK meet its net zero targets and generate some 3.2 GW of low carbon electricity, enough to supply 6mn homes.
The project, which is to be built next to the currently operating Sizewell B facility and the decommissioned Sizewell A plant, is expected to cost some £20bn, mainly funded by EDF of France. The company says the new nuclear power plant would generate about 7% of the UK's electricity needs and operate for 60 years.
The UK government has committed £100mn to developing Sizewell C and plans to take a 20% stake in the project. The government wants to completely decarbonise UK electricity generation by 2035, and is targeting up to 24 GW of nuclear generation by 2050. This is three times more capacity that is currently operating; while all but one of the UK's existing nuclear power plants are due to begin being decommissioned in 2030.