Info!
UPDATED 1 Sept: The EI library in London is temporarily closed to the public, as a precautionary measure in light of the ongoing COVID-19 situation. The Knowledge Service will still be answering email queries via email , or via live chats during working hours (09:15-17:00 GMT). Our e-library is always open for members here: eLibrary , for full-text access to over 200 e-books and millions of articles. Thank you for your patience.
New Energy World

embraces the whole energy industry as it connects and converges to address the decarbonisation challenge. It covers progress being made across the industry, from the dynamics under way to reduce emissions in oil and gas, through improvements to the efficiency of energy conversion and use, to cutting-edge initiatives in renewable and low carbon technologies.
World's first commercial 'sand battery'
13/7/2022
Photo: Polar Night Energy
Photo: Polar Night Energy
What is claimed to be the world's first commercial sand-based, high-temperature heat storage facility is now in operation at Polar Night Energy's Vatajankoski power plant in west Finland, providing low emission district heating to the city of Kankaanpää.
Low-cost electricity heats up 100 tonnes of low-grade builders sand, held in a steel container measuring 4x7 metres, to around 500°C. This creates hot air that is circulated in the sand through a heat exchanger using Polar's patented system. Sand is a very effective medium for storing heat, losing little over months at a time. The sand battery then discharges the hot air, warming water for the district heating system when needed, which is then pumped around homes, offices and the local swimming pool.
There has been much domestic interest in the green heat energy storage system as most of Finland's gas demand was met by Russia. However, following the war in Ukraine and in the wake of Finland's decision to join NATO, Russia has now halted gas and electricity supplies to the country.
The BBC recently visited Polar Night Energy to find out how the sand battery works. Click here to see the video on YouTube.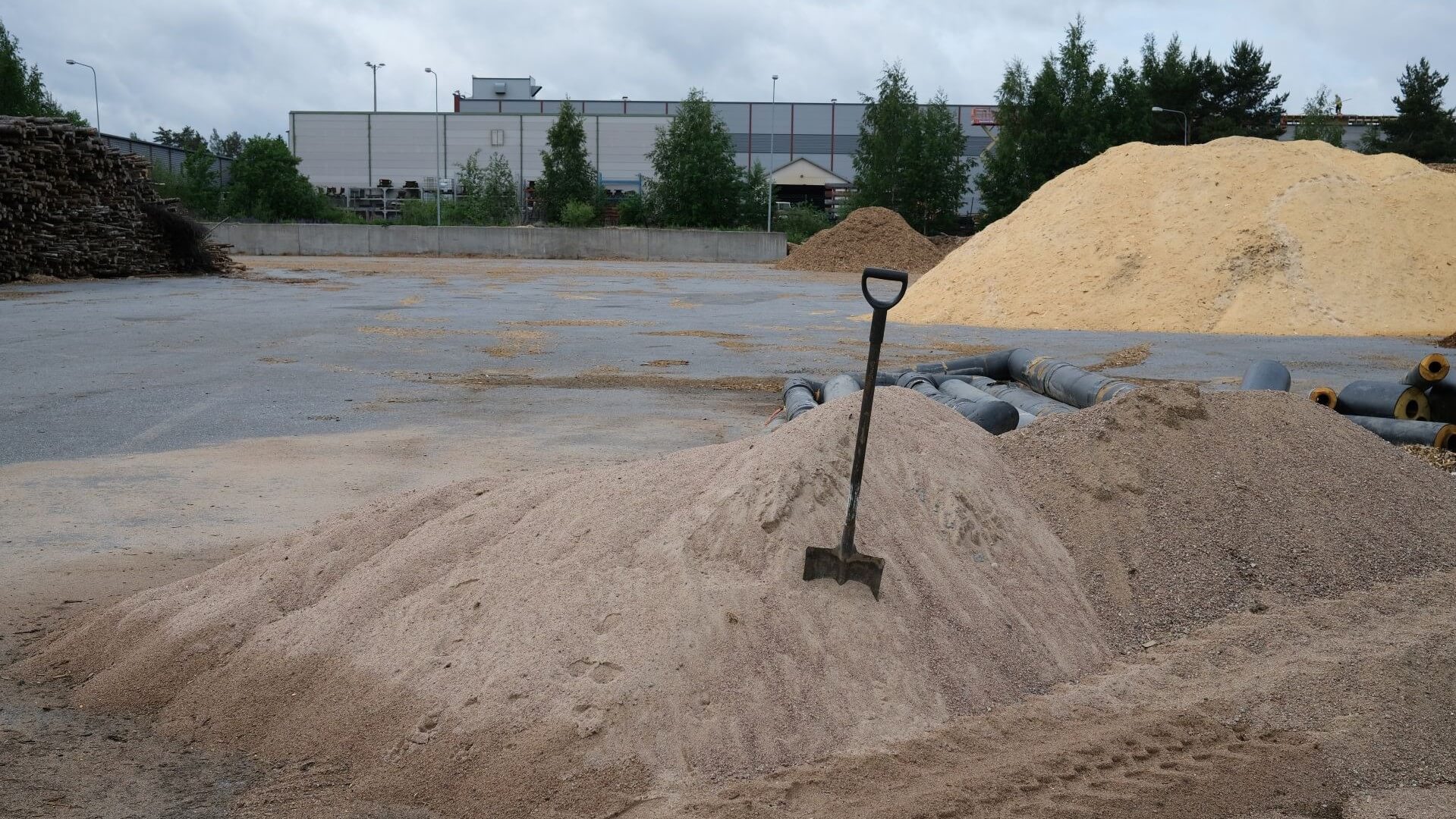 Sand is a very effective medium for storing heat, losing little over time
Photo: Polar Night Energy