Info!
The EI library in London is temporarily closed, as a precautionary measure in light of the ongoing COVID-19 situation. The Knowledge Service will still be answering email queries via info@energyinst.org, and is available for live chats on this page during working hours (09:15-17:00 GMT). Our e-library is always open for members here: https://knowledge.energyinst.org/services/elibrary, for full-text access to over 200 e-books and millions of articles. We are sorry for any inconvenience.
Opus Kinetic Pte Limited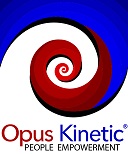 Opus Kinetic is an ISO 29990:2010 training & consulting company, headquartered in Singapore. We aim to promote industry growth through imparting cutting edge knowledge to delegates to expand their horizons, aid companies to modernise and employees with up-to-date skills and knowledge base that are applicable to their jobs. Opus Kinetic has held both public courses & in-house courses worldwide, engaging renowned international trainers and industry experts, ensuring that their expertise can be accessed from any part of the world. Course contents are also well-researched and based on latest industry trends, developments and technology.
EI Member Company details
---
Organisation
Organisation address: 10 Anson Road, International Plaza, #20-12, Singapore 079903,
Organisation telephone: +65 629 46415
Organisation email: lara@opuskinetic.com

Addresses datasheet number:

Websites: http://www.opuskinetic.com/ -
Countries: Singapore -
EI status: EI Company Member

Online directory categories: